Since the 1970s, with the rapid development of our garment industry, China's garment fusible interlining has experienced the rapid development from small to large, and now has become the world's largest interlining country. After more than 40 years of development, the fusible interlining industry has formed a number of large-scale technological companies, leading the industry's technological progress and industrial upgrading, become the backbone of the industry. Now let's get to know the top 9 interlining companies in China.
No. 1 Kingsafe New Textile Group

Founded in 1987, is a professional production of nonwovens and high-quality fusible interlining technology-based enterprise. The production of nonwovens lining sold at home and abroad, has been the first in Asia, the world's 14th.
Based on positive outlook for future medical and hygiene market needs in nonwovens, wet wipes, dry soft wipes and baby diapers, Kingsafe has extended its value chain with heavy investment in materials for wet wipes, dry soft wipes, and baby diapers. At the end of 2017, two additional hot air non woven production lines were added and in June 2018, one Dilo spunlace line with two parallel carding machines were put into operation, adding 6000 tons of hot air non woven and 18,000 tons of spunlace nonwovens to the annual capacity.
Kingsafe has been focusing on investing in research and development and developing high and new non woven materials and products for years more than normal fusible interlining.
No. 2 Shenghe Interlining (Haicheng Huaqiang Interlining)

They have a complete lining production system and facilities including spinning, dyeing, and finishing to the coating. At the same time, they have a strong R&D and technical team to support their customers' use of their products. Their main products include all Kinds of circular knitted base cloth, warp-knitted fusible interlining, functional fabrics for lamination use and car interior decorating fabrics.
Company has strong production capacity and new product R&D capabilities. From chemical fiber texturing, spinning, warp knitting, weft knitting, water jet weaving, dyeing and finishing to coating, we have the most advanced full set of fusible interlining production equipment in the world, with 4 spinning production lines, 6 chemical fiber texturing production lines, 68 German Karl Mayer tricot knitting machines, more than 300 water jet looms, 30 weft knitting machines, 10 imported napping machines, 12 imported setting machines, 4 powder dot coating lines, 6 double dot coating lines and a complete set of internationally advanced interlining, fabric pre-treatment and dyeing & finishing equipment.
No. 3 Interlinio Interlining (Baiyue New Material)
Interlinio Interlining is located in Qidong, Jiangsu, China, where has always been well recognized as the hometown of textile. They have focus on fusible interlining for more than 17 years, from knitting to coating, high quality, high bonding strength, with over 20 weft interlining knitting machines, 40 circilar knitting machines, 2 coating and finishing machines.
The company has been devoted to the research and development of fusible interlining products for high-end market and always adhere to the "quality first, customer first" principle, is willing to work with domestic and foreign customers and friends to create a win-win future.
At present, fusible interlining products have been exported to more than 18 countries and regions in the world. Their products are widely used in garments, home textiles, shoes and hats, bags, toys and other industries.
learn more: https://interlinio.com/
No. 4 Zilang Interlining (Webest Interlining Group)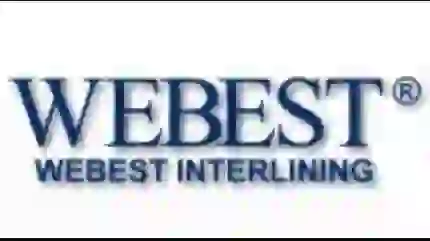 The company has 5 sets of equipment for shirt fusible interlining. The annual output value is 35 million meters for shirt interlining. There are more than 100 kinds of woven interlining of various specifications and color. It can also be customized according to customer requirements. In the philosophy of "Customers Supreme", the company has specially set up an after-sales service center with full-time service personnel who serve customers.
Company now consists of Webest Interlining(Nantong)Co., Ltd, Webest(Hongkong)Co., Ltd, Zilang Interlining(Nantong)Co., Ltd, Ruiqi Textile Co., Ltd.Jiajia interlinling(Huzhou)Co., Ltd and Banghan Garment Supply(Shanghai)Co., Ltd, combining manufacturing, research and distribution.Using the best materials, it produces on the most advanced double dot facilities quality intrerlinings for different kinds of fabrics including cottion, wool, linen, silk and polyester in line with international standards.
No.5 Yiyi Interlining

Yiyi group was founded in the early 1990's. The company covers an area of 68000 square meters and has formed up an integrative and multi-ranged development mode with fusible interlining, garment accessory and textile playing the leading roles. The company is equipped with edge-cutting and advanced production machinery with core technology imported from Germany, Italy, Japan, Holland and so on. Yiyi sticks to technology innovation and continuously creates value for customers.
Yiyi has always been devoted to the research and manufacturing of fusible interlining products for high quality market. with the technological strength current products fall into 5 categories, more than 400 products: shirt interlining, outerwear interlining, suit interlining, thobe interlining, non woven fusible interlining. and we have developed the wrinkle free memory interlining, which is soft in handfeel, shining bright, elastic without bubbling problem, sizing stable and super low free formaldehyde.
The quality meets the EU textile standard and the demand for functional garment from the world market and provides our clients value added products. especially the low elastic double dot fusible interlining is liked by many clients for its lightness, dry washable, washable and enzyme washable. for more info and products, please study our catalogue and visit our website.
No. 6 Baoding Tianma Interlining

Baodingshi Tianma Interlining Co., Ltd. located in Baoding, Hebei in China, is a professional interlining manufacturer of Product R&D, Manufacturing, Selling & after-sale Services, and fast logistic distribution.
Through years of accumulation and development,we have established two Eco-Friendly manufacturing bases, and own the most complete fusible interlining production lines, including: advanced weaving, dyeing, finishing and coating machines. Based on the advanced equipments, perfected technology, strict quality control, and excellent management, we have got Oeko-Tex Standard 100 and more authorized certifications.
Now the total capacity reaches 45 million meters per year. Our selling network and warehouse system have covered the main domestic garment production cities, and the products are exported to many countries in Europe, United States and southeast Asia. With the marketing concept "Close to our customers, serving our customers", we have established a strategic and cooperative partnership with many large and high-end garment domestic enterprises.
No. 7 Subo fusible interlining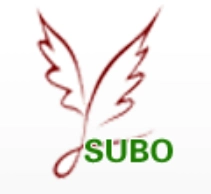 This is a company specializing in the production and sale of circular knit interlining. They have own production line of weaves, bleaches and dyes and coating. Their products are suitable for fashion, silk, children's wear, jeans and so on. It Has a high profile in the international market.
No. 8 Xinjie fusible interlining

Founded in November 1984, the company specializes in research, development, production and sale of garment fusible interlinings. At present, its launched products include double-point interlinings, powder point interlining, pulp point fusible interlinings and resin fusible interlinings. The company realizes an annual productivity of 50 million meters. It is one of completer interlining production bases currently at home.
No. 9 Qianfan interlining

The company started operation in September 2012. At the initial stage, the company was involved in the new material processing. From then on, we developed into an integrated interlining company with weaving, dyeing and coating. By following the development idea of "Honesty First, Quality First and Continuous Innovation", they have been devoted to developing new products and upgrading their quality to win a desired share of the market